Combo Series
A Retrospective Study of Small Group Jazz
The PYJO COMBO SERIES allows students to dive deep into the world of Jazz and expand their knowledge of the history of Jazz and the craft of soloing in various styles. The small group setting allows students to gain independence, get more experience soloing & understanding the harmony. Each short session is designed to fit a theme, build personalized solo maps & increase vocabulary in a style that fits the theme. Students will not just learn how to play the tunes & take solos, but to perform in a way that honors the thinking of the greats of that era.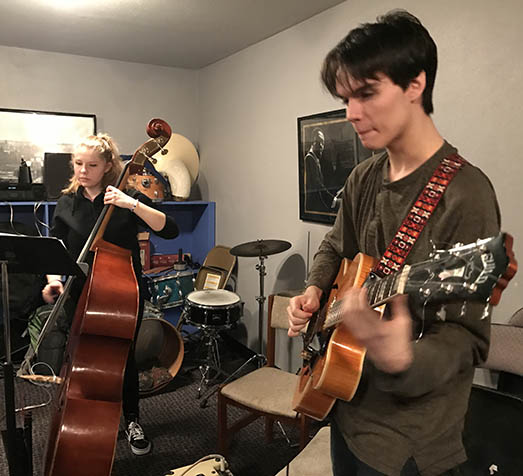 Theme Based Sessions
Each Combo Session has a theme. For example: "Mongus" is a session focusing on the music of Charles Mingus & Thelonious Monk. Post-Bop is a session that focuses on the music of artists from the post bebop-era. So if you are a drummer in the program, one session, you may learn to play in a way similar to the drummers on Louis Armstrong's bands. On the next session, you may be learning to play like Elvin Jones, from John Coltrane's band. Each session will include a concert with the Medler Sextet or similar pro band that fits the theme.
2017-18 Schedule
Miles & Trane Series
Rehearsals
Mon Dec 11 • 7-9pm
Mon Dec 18 • 7-9pm
Mon Jan 1 • 7-9pm
Sun Jan 14 • 3-5pm
Sun Jan 28 • 3-5pm

Show
Sun Feb 4 • 5-7pm (or TBA based on venue)

Satchmo & Pre-Bop Swing
Rehearsals
Sun Mar 4 • 3-5pm
Mon Mar 19 • 7-9pm
Mon Mar 26 • 7-9pm
Sun Apr 8 • 3-5pm
Sun Apr 15 • 3-5pm

Show
Sun Apr 22 • 5-7pm (or TBA based on venue)

Miles & Trane
A study of the great innovators of Jazz! Miles Davis' career spanned from the 1940's - 1990's. His song selections followed the popular music styles from the swing era, through 1960's experimental rock to hip hop. John Coltrane's fame was launched when he joined Miles Davis' band in 1955. From that post-bop style, cutting-edge band, he continued to push harmony & improvisation to new boundries. Jazz was forever changed due to his innovations.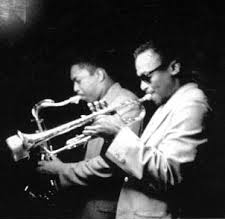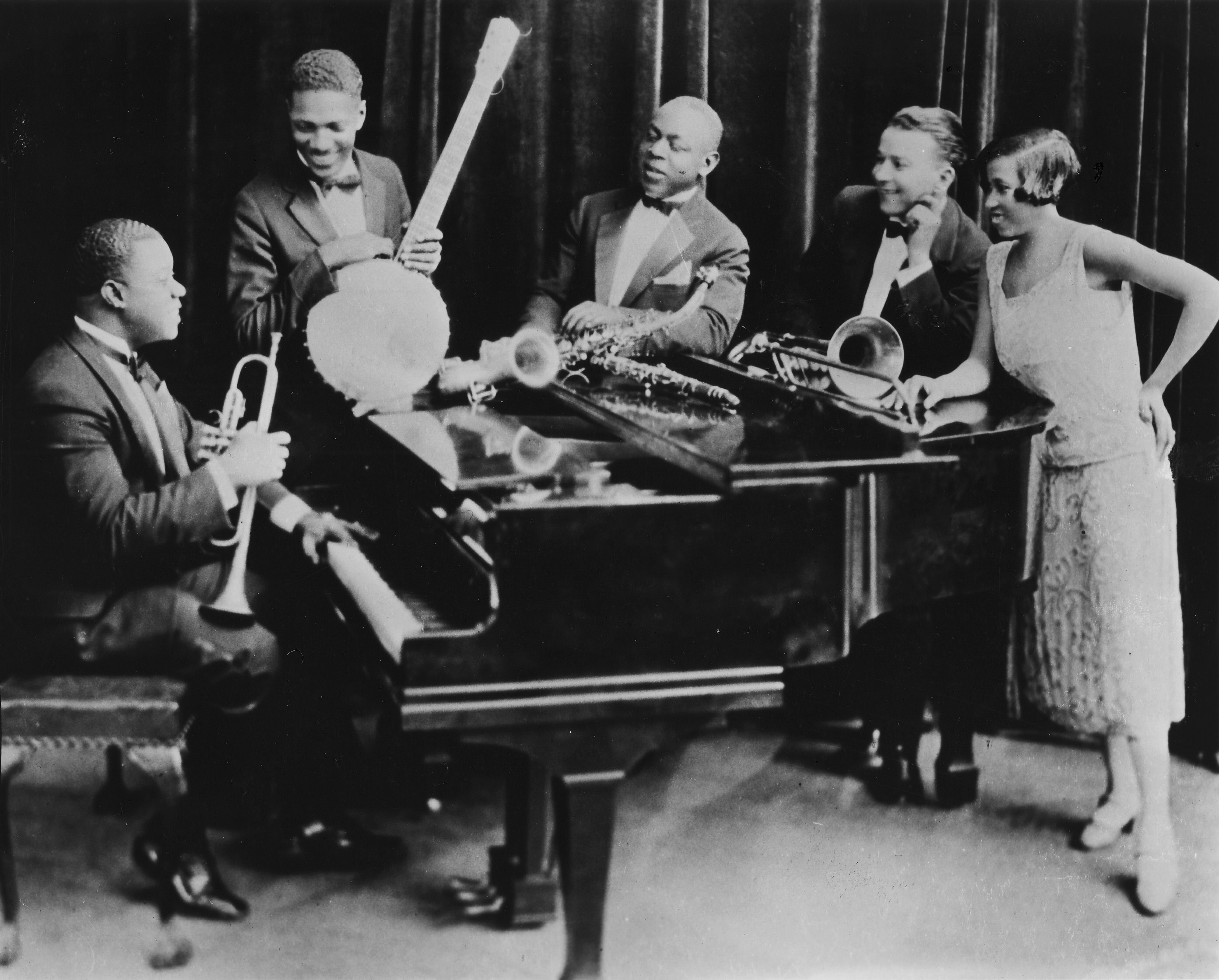 Satchmo & Early Jazz
Check out the music that came before Bebop and even before the Big Band Era! Louis "Satchmo" Armstrong led the Jazz movement out of New Orleans and across cultural barriers from the early 1900's until his death in 1971. Immerse yourself in the styles and the roles of the first Jazz musicians. A style which molded modern American music of all styles from Jazz to Rock to Blues to Country to Pop!
Info & Expectations
• Each session, 2 Combo Levels meet at the same times & location (at the burlingame Space).

• Students should not commit to a series if they know they may miss more than one rehearsal.

• The combo series requires strong reading skills & experience taking improvised solos.

• PLACEMENT: New students should contact us to determine eligibility before signing up.
An audition will be set if needed. Video auditions are welcome.
Current / Former PYJO students in PYJO Vanguard (1a) & PYJO 1 are eligible
to sign up without audition. PYJO 2 level students may audition or ask about eligibilty.